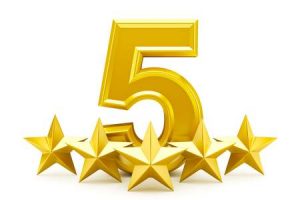 Thanks One Stop Caravan Shop. rang you about broke drawer catch on Tuesday and received replacements in the mail today.
How fast is that. Thanks heaps Neil & Linda
If anyone needs Any after market modifications done, or any work done on their vans I can highly recommended One Stop Caravan Shop ! 
We had solar panels, 4 sirocco fans , Anderson plugs , a boot under the bunk bed and awning strip on the fridge side put in and we are extremely satisfied.
Mark Walsh  recommends One Stop Caravan Shop.
Just bought a 20ft bush tracker and wanted to change a few things. These guys made it easy with everything I needed at a great price. Highly recommend
I love the way my caravan was handled, like it was his own, I would highly recommend this group. Professionals.

                                           
We had our van serviced recently and stocked up on bits and pieces from the huge range in the shop! Great customer service will definitely be back! Thanks Neil and Linda 😀
Great service, down to earth people, no fuss top quality workmanship
Friendly service and excellent problem solving technique.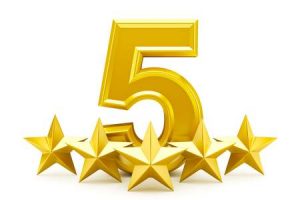 Thanks guys for such great and friendly customer service. We are so appreciative of the help and advise you both gave us, couldn't ask for more. We may be from NQ but we'll be back again! 10 out of 10!
 20 weeks ago
Neil and the team should be your first port of call when looking for caravan parts & accessories
Despite a full schedule Neil and the team bent over backwards to fit us in fixing issues that kept snowballing. They kept their prices very fair and did not overcharge. You won't better this place for caravan repairs. Genuine people.
Brilliant customer service. Their quality of work and detail is phenomenal only place to take your caravan.
Definately the one stop and only stop shop you need for all your caravan parts, queries or servicing.. very helpful and friendly staff.. If your tired of getting messed around with big companies and their not so helpful advice or bad attitude; then head straight here.
We just want to thank Neil and his staff for all their help with our caravan.They are always pleasant and go out of their way to provide outstanding service. It doesn't matter whether its a major problem or a minor issue it always gets resolved. Thanks again Neil we really appreciate your help. Wouldn't go anywhere else. Maree and Kevin
I recently had my Van repaired by One Stop, it looks fabulous, we're thrilled with the end product! Friendly staff and great customer service! Thank you Neil 😀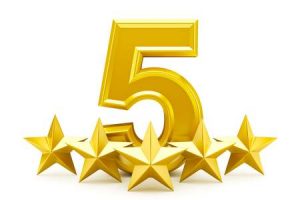 Kirs Ty reviewed One Stop Caravan Shop –
Great team at One Stop, super helpful and nothing is to much trouble. Highly recommend
12/11/2017
Fiona Owen-Sulman reviewed One Stop Caravan Shop –
 
Had our Newlands in for some insurance work to be completed. Van all fixed and just like new again. Thanks Neil & team.
20/07/2017
Rae Waters reviewed One Stop Caravan Shop –
Neil, Darren and Adrianna were all so friendly and helpful. Very professional, Darren's patience when he explained how everything worked on our new caravan was exemplary.
31/05/2017
Mark Sulman reviewed One Stop Caravan Shop –
5 star
Highly recommended, repaired our van with quick turn around and excellent communication. Thanks Neil and Team.
19 July 2017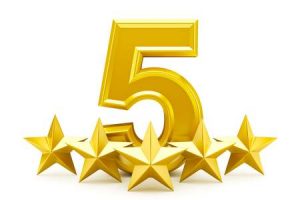 Kaye Winnell reviewed One Stop Caravan Shop –
Neil and the team are excellent. Always willing to take time and offer help.
14 November 2017
The best customer service I have ever experienced, thanks so much Neil and Darren for the smooth handover today, we are very happy with our new van. You will definitely see us again for servicing. I highly recommend these guys. Craig
Excellent service. Very accomodating, well done to the team.
We recommend Neil, at one stop caravan shop, for all your service repairs and accessories, well done Neil.
Thank you Neil, Darren and Andrea for the wonderful service and small warranty work completed on our caravan. Such a pleasure to be one of your customers.
Thanks, Steve and Kate.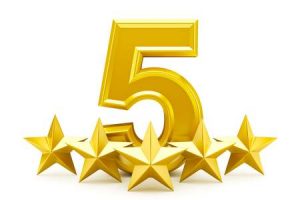 Matthew Parisi reviewed One Stop Caravan Shop –
Amazing work Neil helped me with everything I needed to get my van back on the road cheers Neil Will definitely be back !
4 August ·2018
Sue Fowles recommends
One Stop Caravan Shop.
Neil was amazing and there is nothing he doesn't know about Billabong Caravans and other brands and goes out of his way to make sure all is good to get u on the road safely. Wayne and Sue will be using One Stop Caravan for service etc and recommend others to do the same. Thanx Neil and Darren for all your help.
1 October ·2018
Margaret Black reviewed
One Stop Caravan Shop –
5 star
Neil helped us out when we were unable to collect our van on the due date as hubby had to have back surgery. . Happily we made it on Wednesday. Our van is Redgum 17.6. Looks mighty fine sitting in our driveway. Many happy hours of travelling coming our way. Brilliant customer service.
21/06/18
Jude Deague reviewed One Stop Caravan Shop – 
Great service, advice and professional assistance. Neil and the crew go out of their way to assist their clients in the most friendly and knowledgable way. They are so happy to help across the board to make delivery of your new caravan a gentle, informative and wonderful experience! Thanks One Stop, you're the best!!!
07/10/2016
Just had our Service completed. Thanks Neil and the team at One Stop  for your attention to detail and great customer service. We are happy to drive 600kms round trip for peace of mind.
Lyn Flavel
"Hi Neil,
Thought I would drop you a quick email to let you know we got home a few days ago and everything with the caravan is great. We actually are still over the moon with it and had an absolutely fantastic time bringing it back enjoying every stop. We had loads of people comment on the van saying it was a nice set up & looked a lovely van, and so had plenty of opportunities in telling them where we got it from – hopefully some good extra sales exposure for you – you never know. The only bad thing on the holiday was that I broke my arm & am now in plaster! Luckily we had arrived in Esperance so there was a hospital within 5 minutes drive – it might not have been so pretty if it had happened the day before while we were in the middle of the Nullabor!! Looking for a positive though, I have a few extra weeks off of work as I can't go back to do medical letters & reports using just 2 fingers to type, so next week when Phil is home from work we might go off in the van again for a couple of days – so that's not bad eh. We loved being over the Eastern States and will plan to come back over in a few years time to spend more time travelling up the coast. In the meantime WA will be it for us, but we also have some lovely spots over here to go to. Anyway, this has taken me ages to type and my 2 fingers are feeling a bit perplexed, so I'll finish off but just wanted to say thanks again for the van, for everything you did to help us and for making everything go so smoothly from our initial phone conversations back in June last year, through the ordering and then the collection – you run a lovely business & we are really pleased we dealt with you. Hope your weekend goes well."
Sarah & Phil